Introduction
A wise man once told me that the true definition of insanity is someone doing the same thing over and over again and expecting different results. With this in mind I set out to change a few parameters, one of which was the weight of the payload, which meant I needed to design my own tracker board.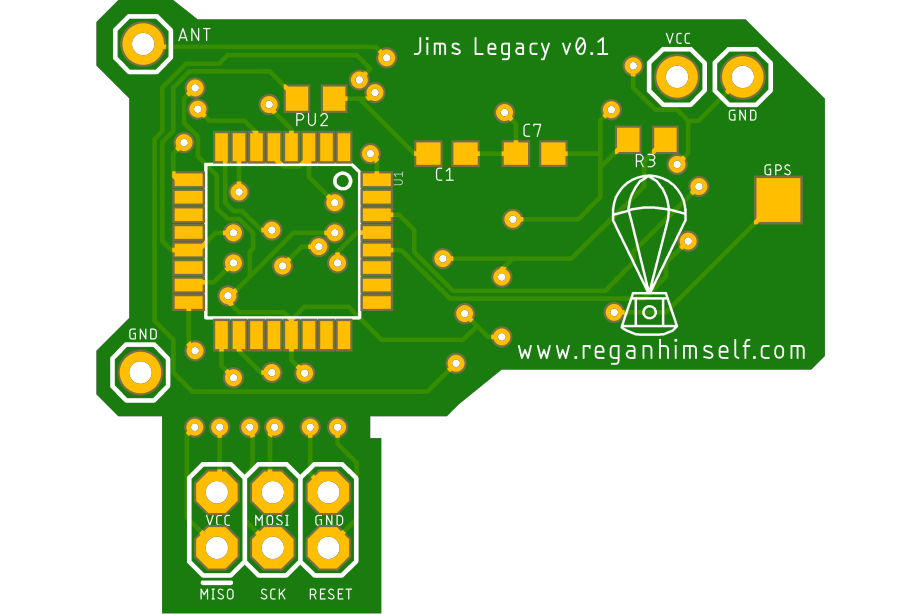 I outsourced the Eagle work to a friend Eugene and after a few nights I had my new tracker designed. I decided to name the board 'Jim's Legacy' after a good friend who introduced me to the PicoHAB hobby. I placed an order with the kind people over at jlcpcb.com with the boards arriving a couple weeks later due to the delays caused by the virus.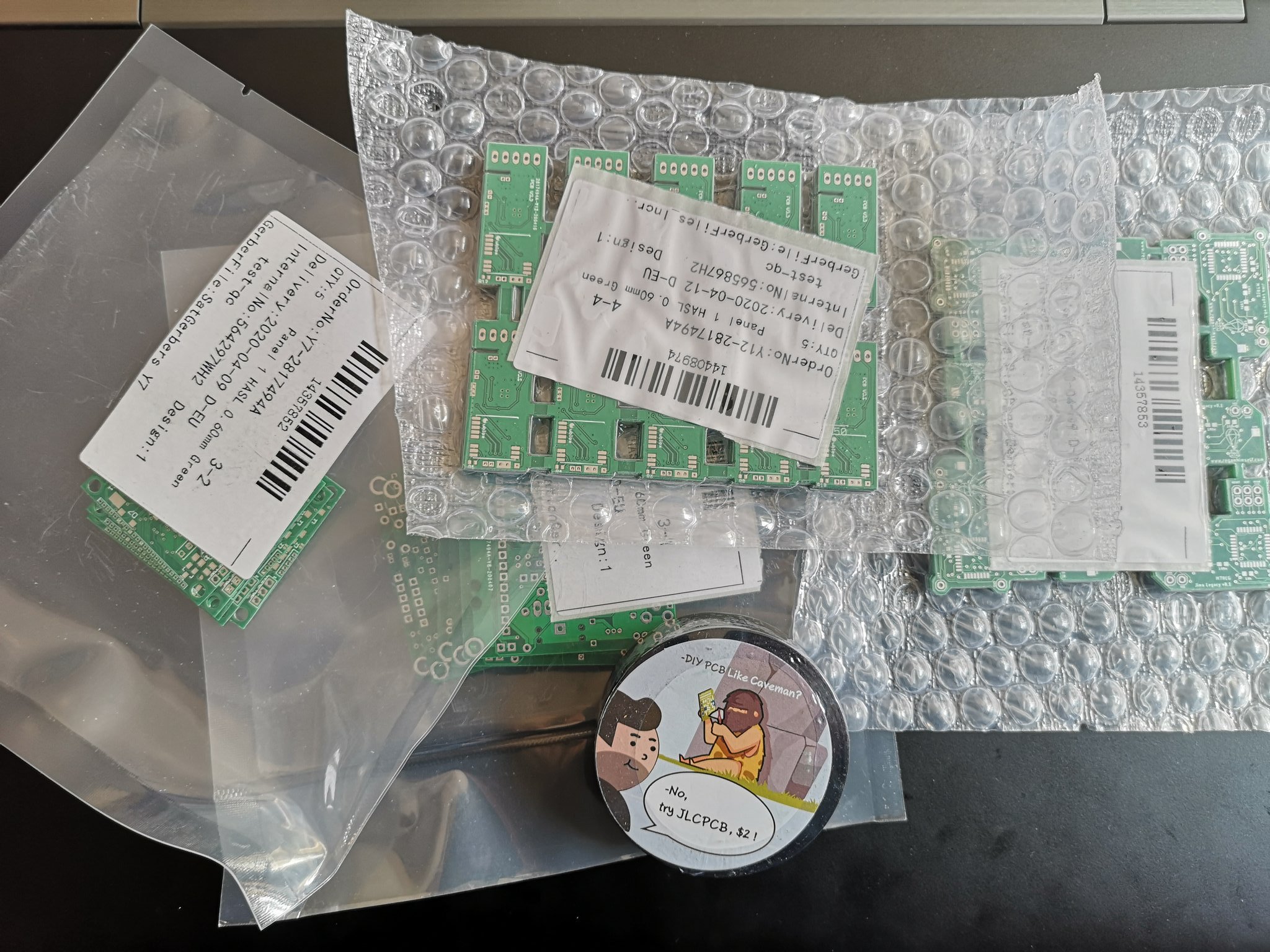 It didn't take me long to build one of the new trackers since it had all the correct footprints on the board and I didn't have to cut and bridge any traces. Thinking about all that I had done to get to this point, I decided to name this payload 'Kaizen', a Japanese term meaning 'change for the better'.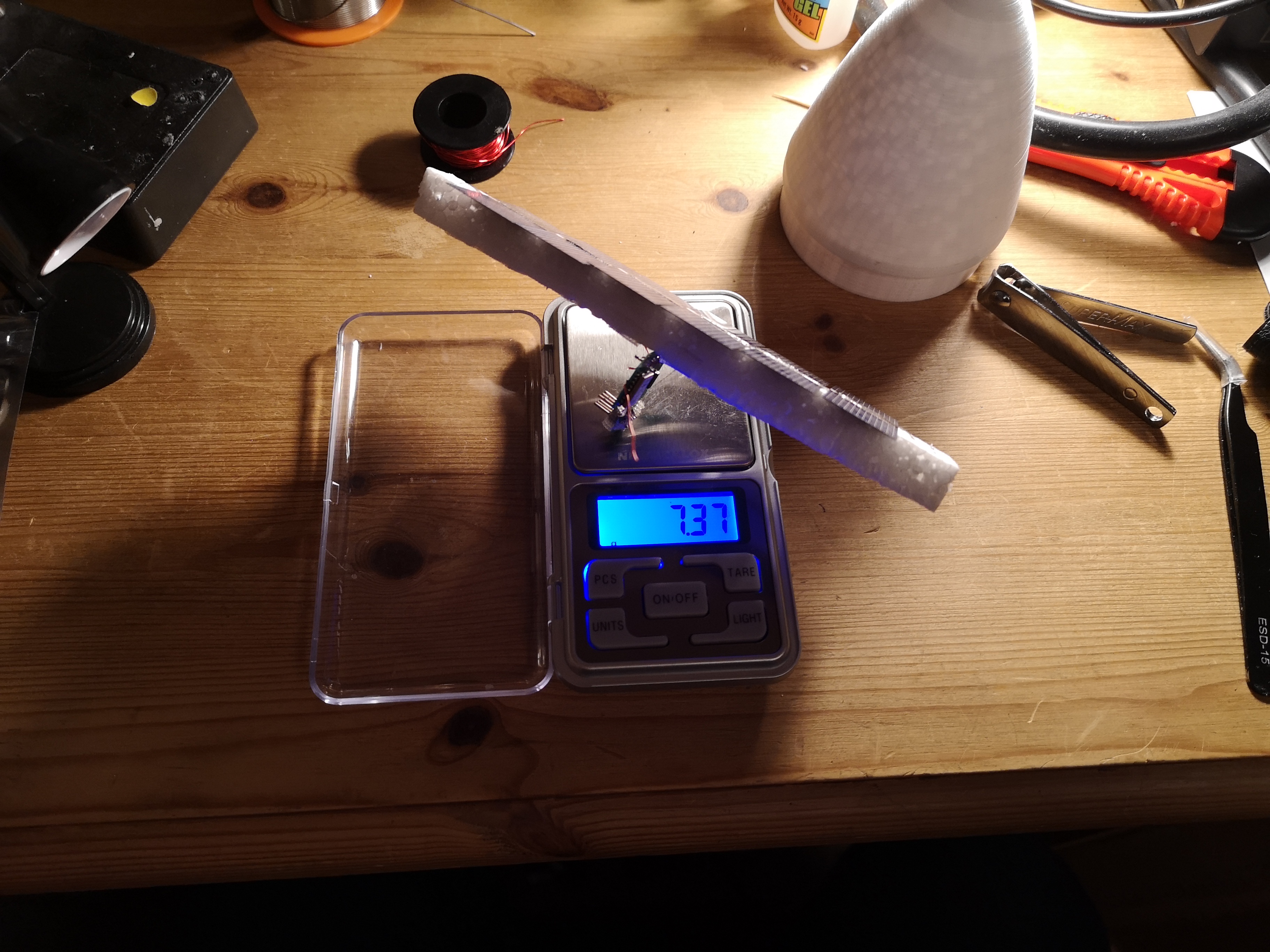 Weighing in at a mere 7.3 grams fully assembled (a whole five grams lighter than some of the payloads I had flown before) I was pretty happy! Shedding so much weight would give the payload a better altitude, meaning it would float higher in the sky staying out the way of most weather systems and out of trouble!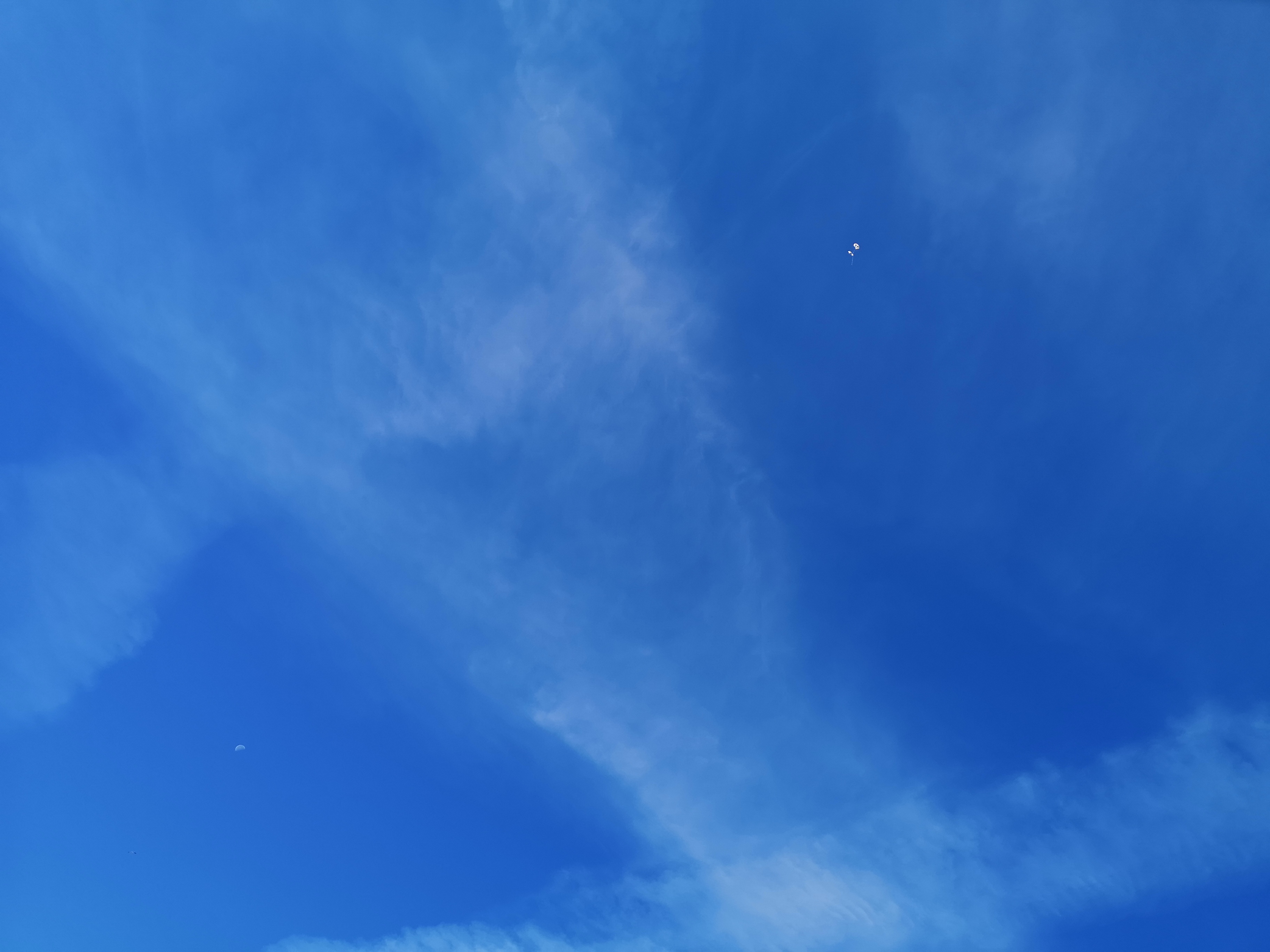 After extensive testing I launched Kaizen one calm morning and she began to ascend nice and steadily. However, she soon developed a fault that meant that she kept transmitting the same telemetry information repeatedly.
I though that the GPS may have become locked up so was hoping that a reset that would happen over night would help and maybe fix the issue. Unfortunately, this wasn't the case and she was never to be heard or seen again!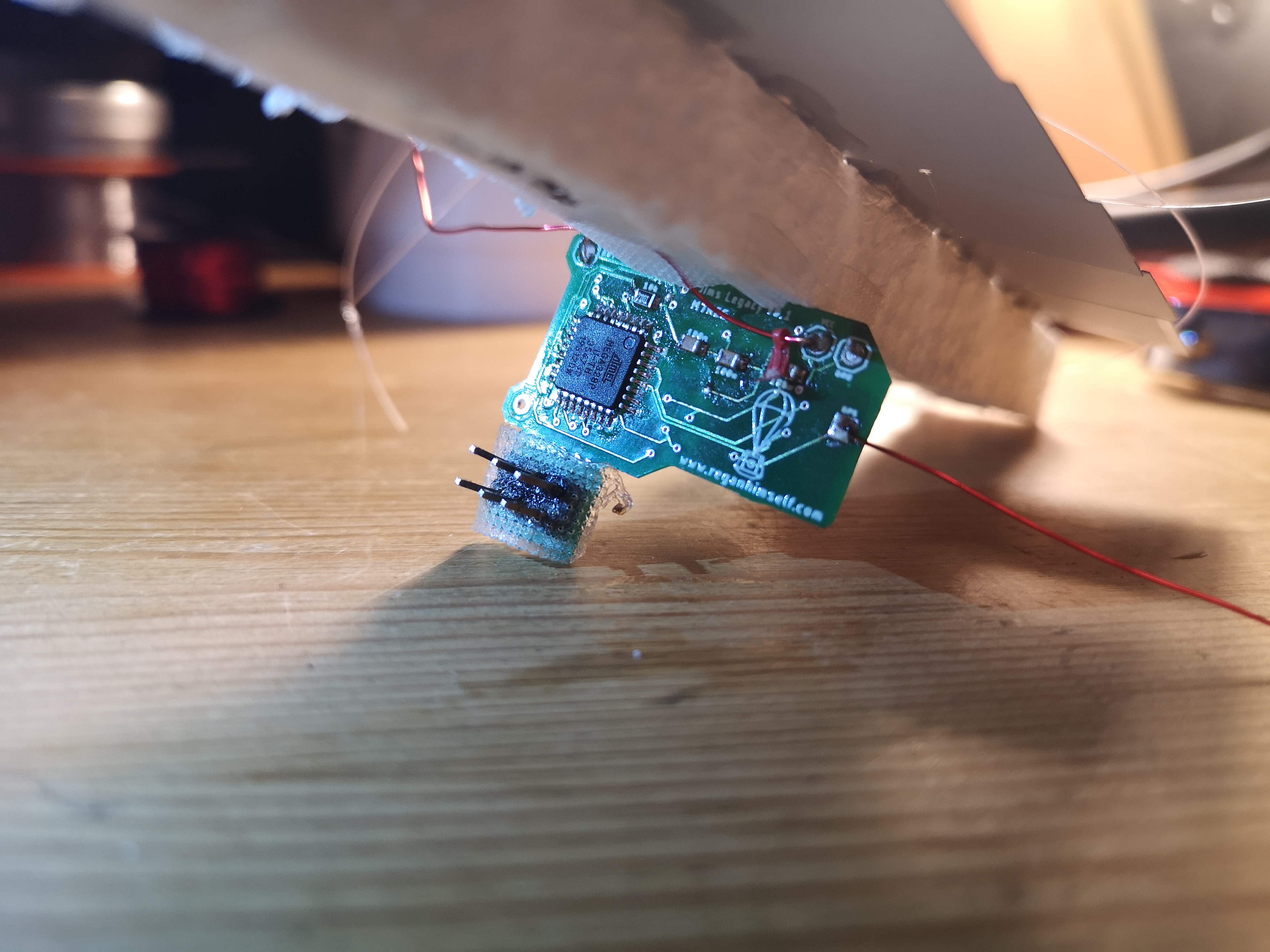 After an investigation it turned out that one of the capacitors should have been a resistor. Thankfully, due to the two components having the same footprint it meant that I didn't need to order a new batch of boards. I spent an evening assembling another board this time ensuring to place the correct components in the right places!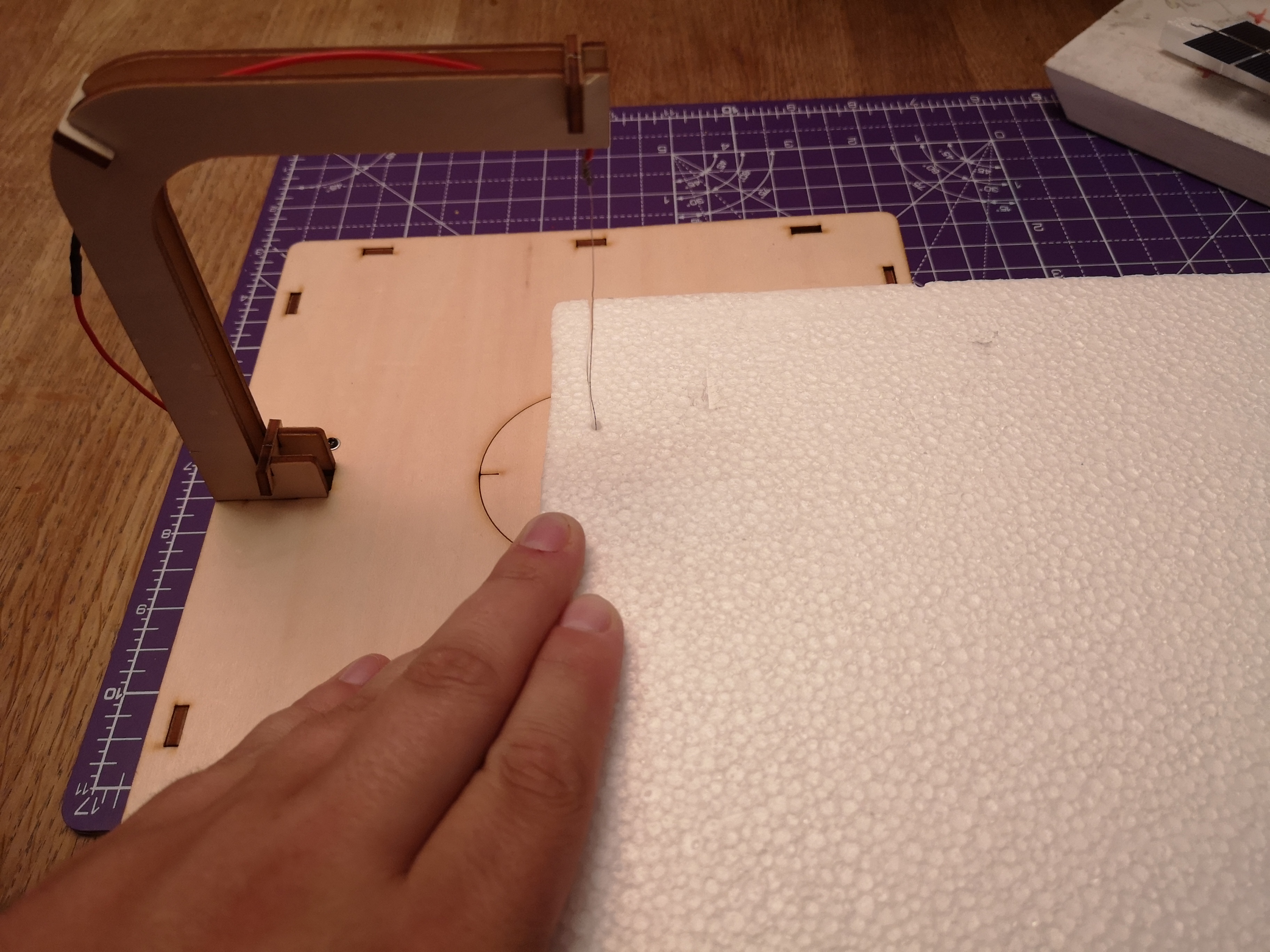 I was a little more confident cutting the boom for this payload as I had invested in a cheap-o hot wire cutter which was very effective. Being a little more accurate meant that I achieved a better finish and could literally shave off the weight! In hindsight I could have save another half a gram by cutting the programming pins off the tracker!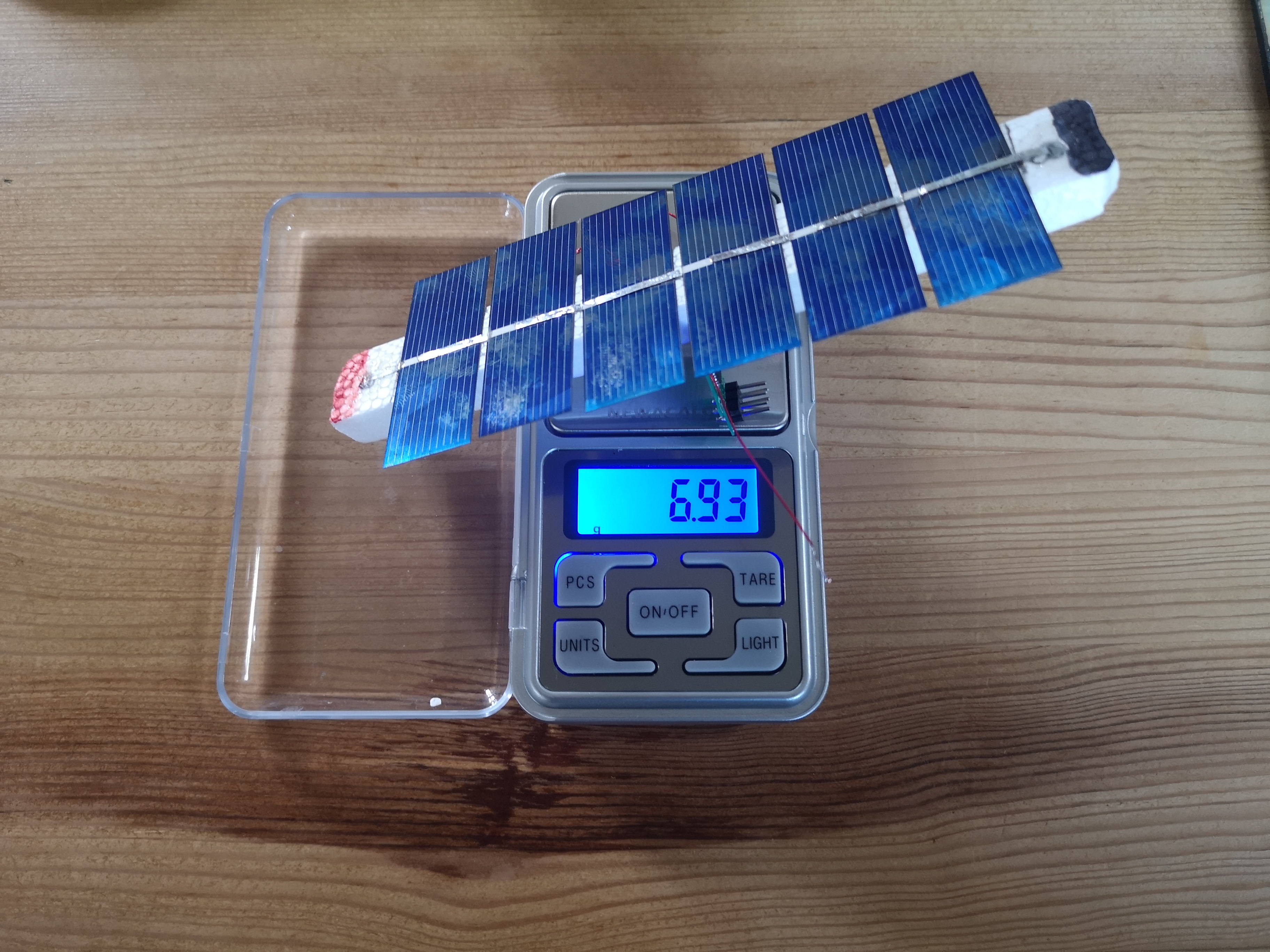 Unfortunately, shortly after the launch of Kaizen Mk2 the same issue appeared where the payload would transmit the same telemetry repeatedly. I was lucky however because the payload reset and was able to transmit its location, which was over the middle of France! The next morning I awoke to a text message from a friend saying that she had checked in again and this time was over the north of Africa!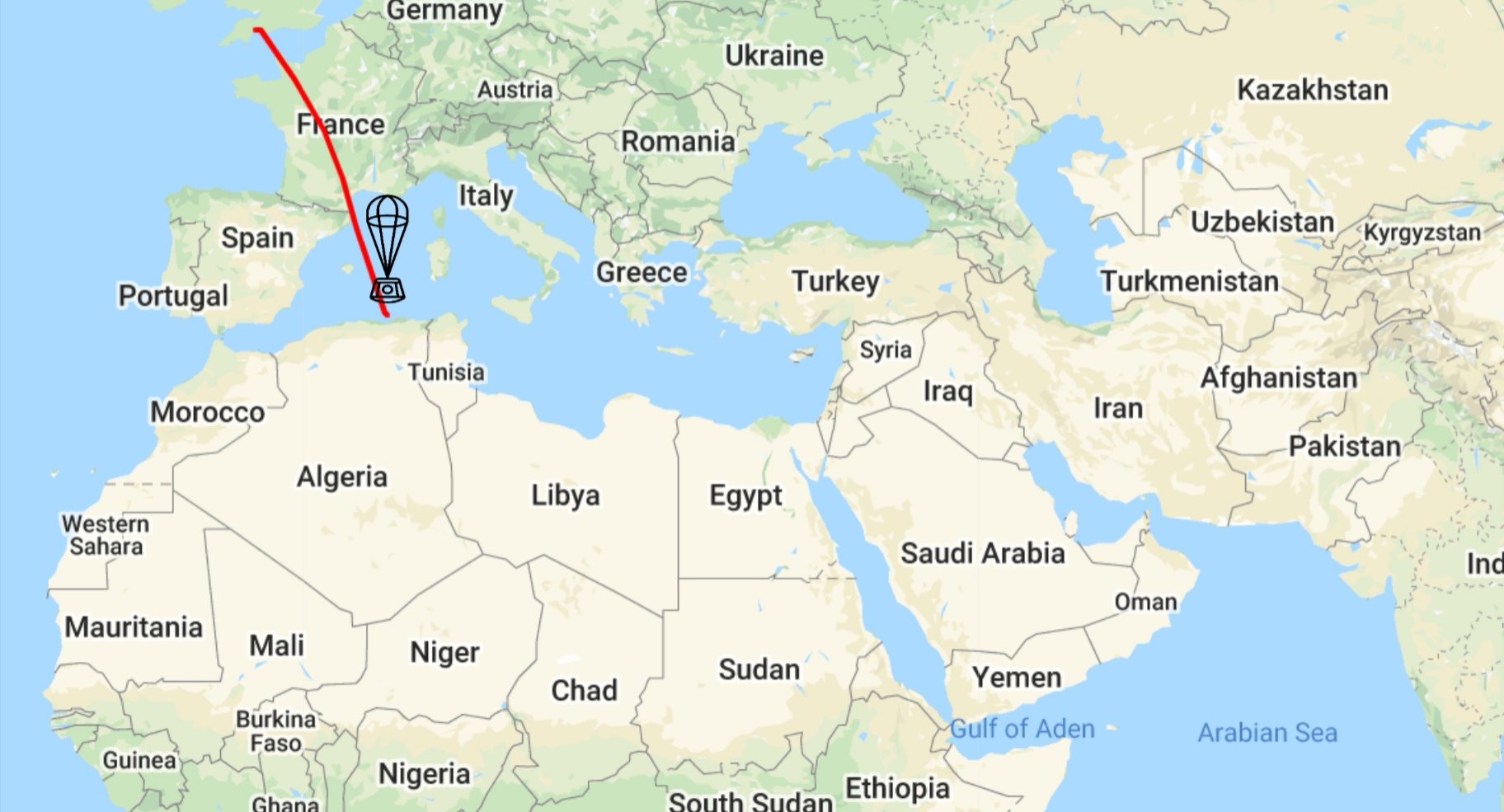 The telemetry that was received from over Africa gave me an indication that she was at an altitude of 9,920 meters — a new personal best! My plan is now to investigate this issue and continually improve the board for the better!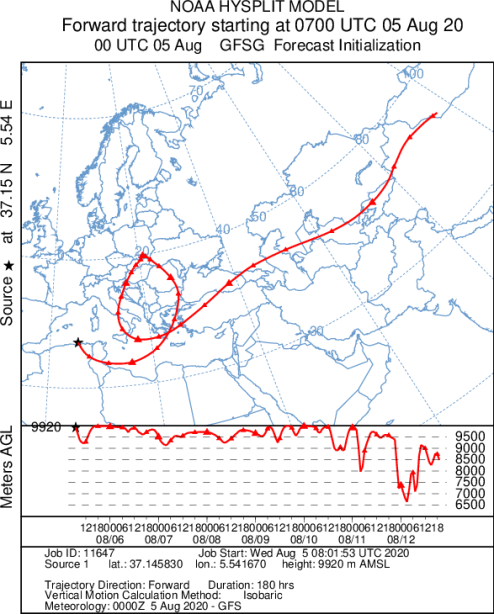 Since the payload was able to transmit its telemetry at least once, it was then possible to generate the above flight prediction, which will guide me as to which webSDRs to listen on. Although the payload is not behaving how it should it seems to be transmitting telemetry on its boot cycle, so it just makes it a little more challenging to track! Who doesn't enjoy a good challenge eh?!
You can follow the flight progress here on my own mapping facility, FlightDeck.
Thank you for taking the time to read my blog. If you are looking to collaborate on a project or just want to get in contact, feel free to drop a comment below, send me an email or find me on Twitter.
If you would like to contribute towards future payload builds and launches, please support me by buying me a coffee: