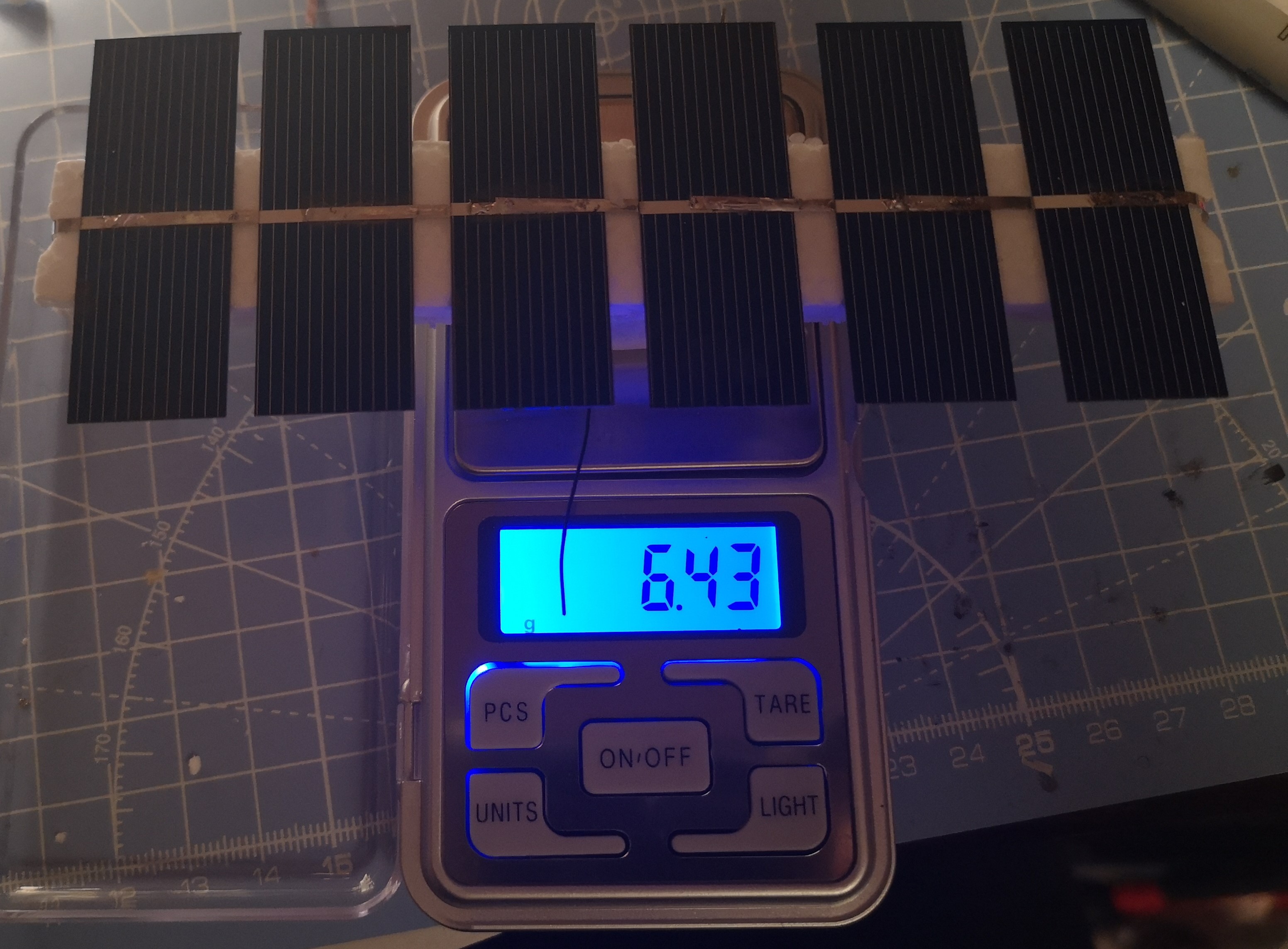 Introduction
After my first floating payload "Tabi" successfully travelled approximately 14,500 miles, I decided to give it another go. Tabi weighed in at around 11g, which is like a brick in comparison with most payloads that people float.

A friend sent me in the post a tracker that he had partially built that weighed in at 1.53g with GPS module, which was the only thing I needed to attach. The significant weight loss will help the payload float at a higher altitude meaning it should float above most of the weather systems and hopefully out of harm's way.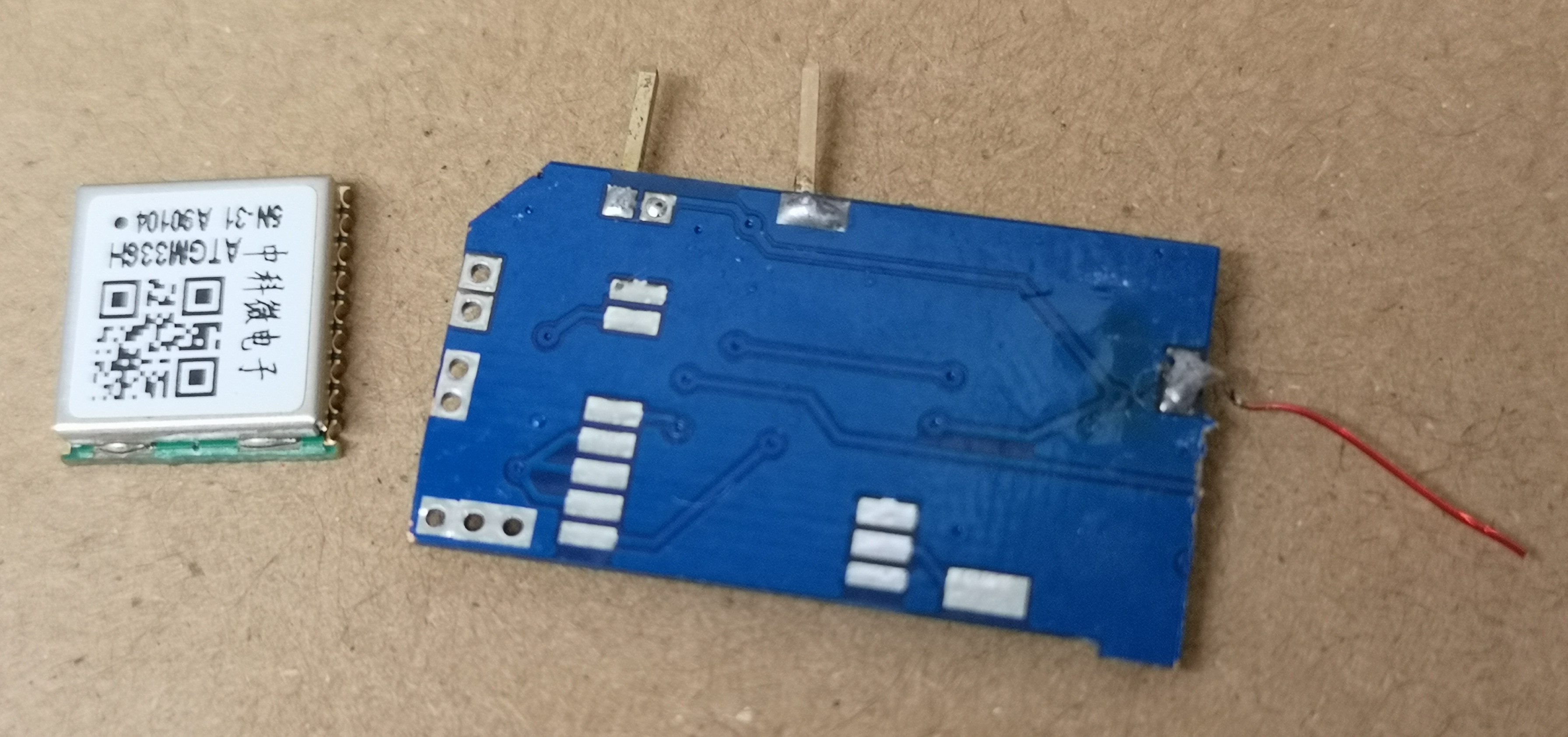 Since the tracker was already built, all bar the GPS module, I needed only to put together a solar array and prep some balloons. Once the payload was fully assembled I put it in the garden to test it standing alone. After about 30 minutes of testing, I mounted the antenna to make the payload flight-ready.

I prepped, filled and heat sealed the balloons with a clothes iron and super glue. Just like the last payload, this one would have 5g of free lift. I tied the balloons together and mounted the payload.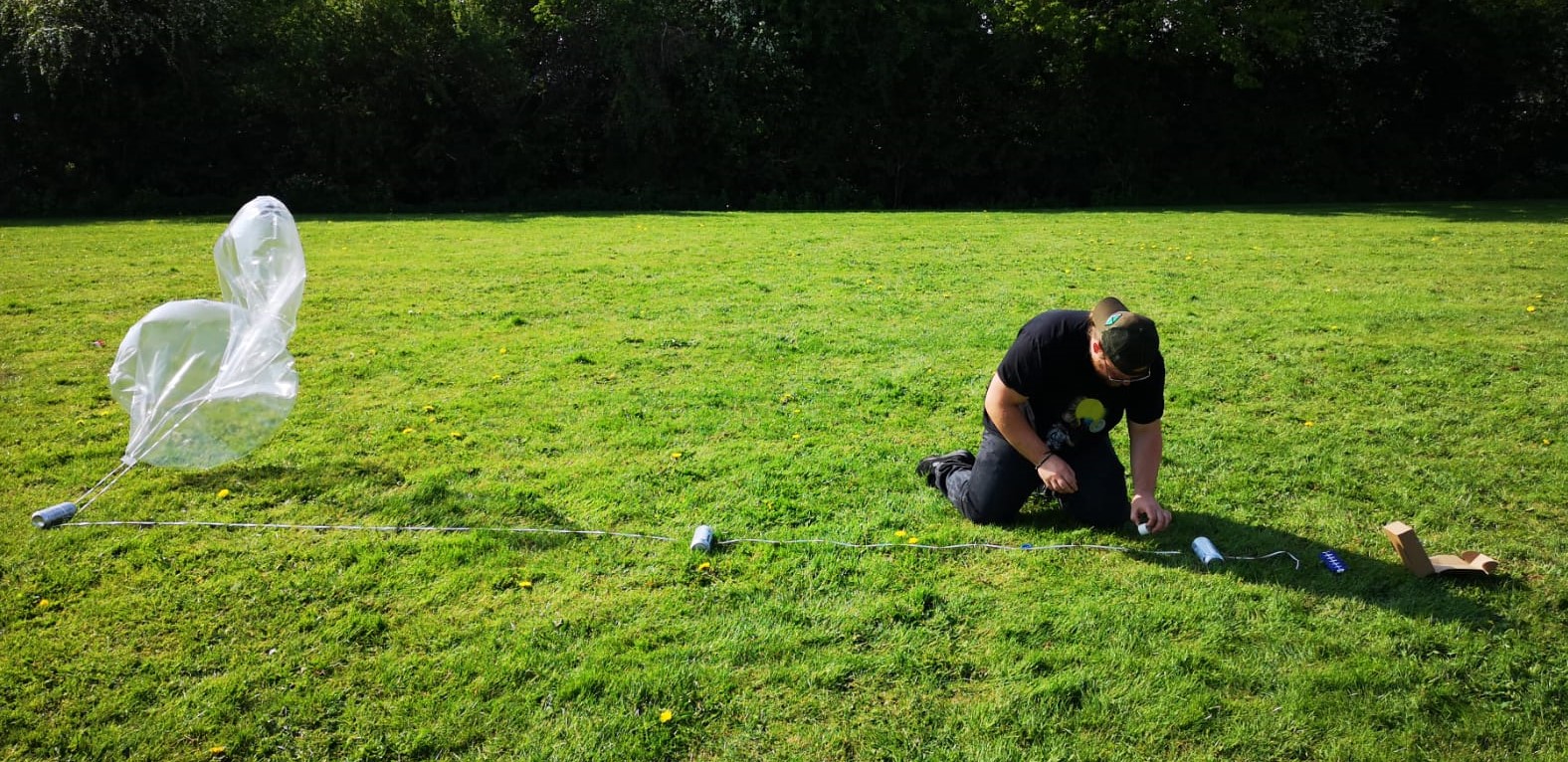 The weather was perfect with not a single gust of wind and brilliant sunshine. You could not have asked for better launching conditions. I went into the field around the side of my house, pinned the balloons and payload trail down on the lawn with a few cans from the fridge. I was all set. There was no wind at all so to release the balloon all I had to do was pick up the cans and the payload gently floated upwards nice and slowly.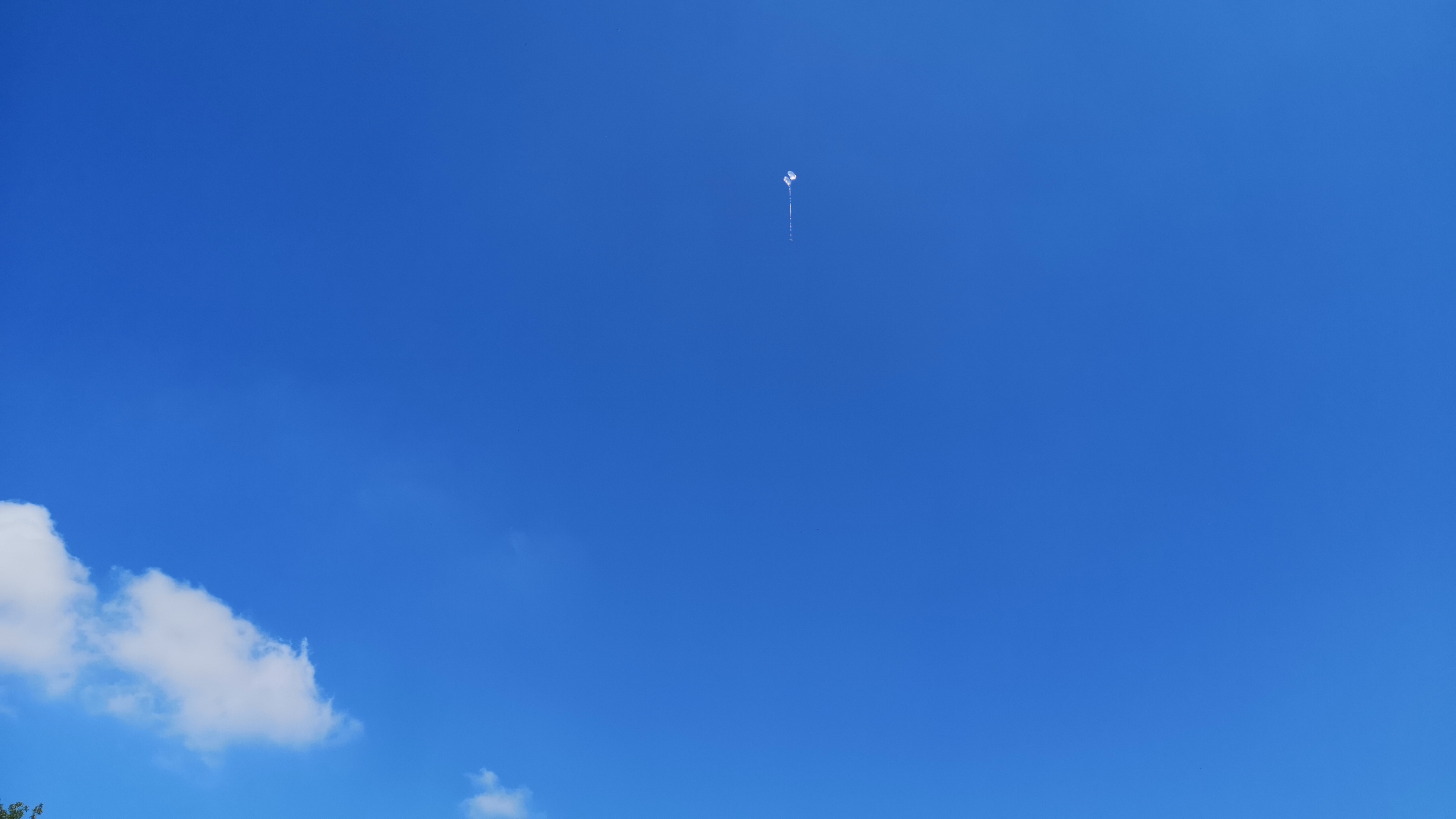 Just before letting go of the payload, I made sure the solar panels were level and I let it go. I went inside to see the telemetry reports but nothing had been reported since testing it in the garden. Doh! I had just launched a dead payload into the air. There could have been a number of reasons it died; maybe I caught one of the wires when handling it or had not soldered the solar cells well enough. We will never know!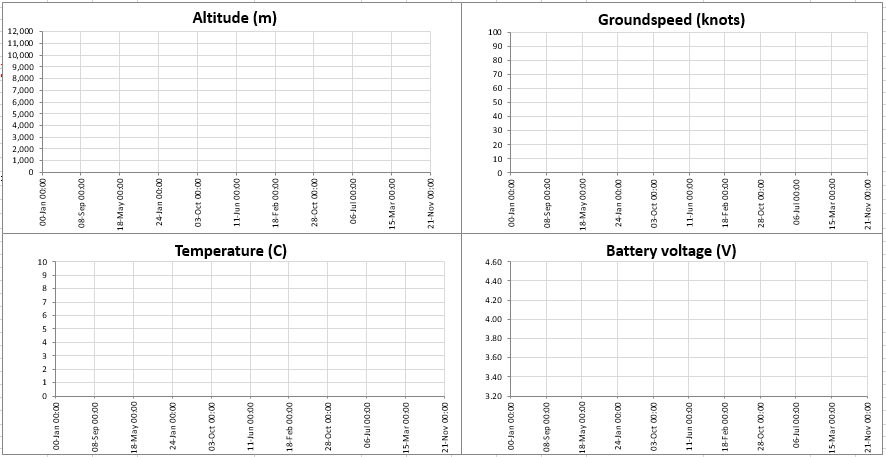 I left it a couple of days to see if she would start up however unfortunately it did not check-in. On the positive side, the tracker didn't cost me anything more than a GPS module and some solar cells. However, you can bet your life that this dud payload will lap the world 10 times and we will never know!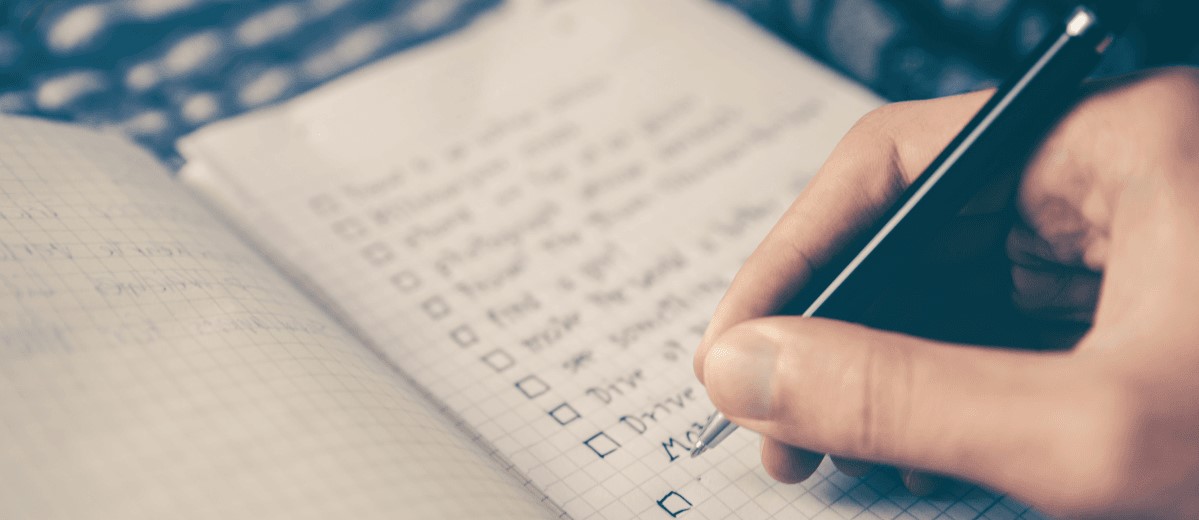 I learned one very important lesson — don't get too hasty. Although the launch and weather were textbook conditions, I learned the hard way. I needed to build some fail-safes into my unscripted launch procedure. I decided to create a checklist to follow reflecting on what went well with my first payload launch and include checks to avoid the failure of this payload launch.

After checking the weather for the next launch window the following weekend looks good enough to launch. This time I will take my time, test thoroughly and follow my newly developed launch checklist!
Thank you for taking the time to read my blog. If you are looking to collaborate on a project or just want to get in contact, feel free to drop a comment below, send me an email or find me on Twitter.
If you would like to contribute towards future payload builds and launches, please support me by buying me a coffee: